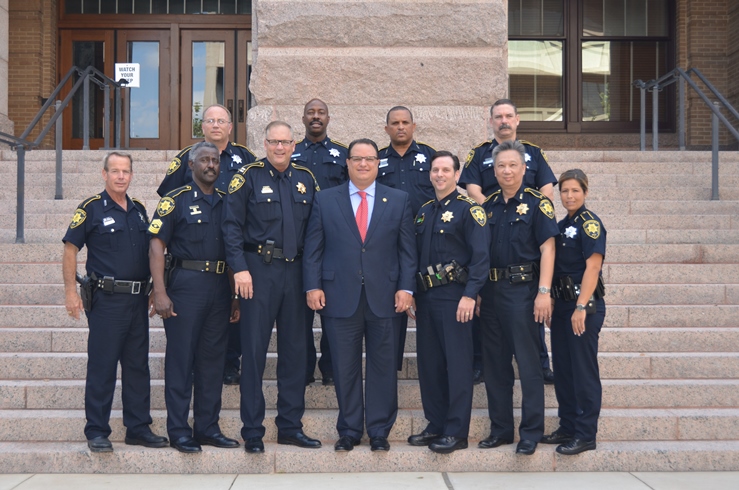 Harris County Precinct One has 15 deputies assigned to serve civil process. Each deputy is responsible for all civil papers assigned to their district.
The court papers may come from Justice, County, or District Courts in Texas or any court, foreign or domestic.
This process may consist of:
Citations
Eviction Citations
Protective Orders
Subpoenas
Criminal Subpoenas
Temporary Restraining Orders
Restraining Orders
Writs of Re-entry
Writs of Sequestration
Writs of Habeas Corpus
Writs of Garnishment
Writs of Certiorari
Writs of Commitment, Writs of Mandamus
Writs of Scire Facias
Writs of Execution
Writs of Possessions
Writs of Attachment – on a Person and/or Property
If any civil process is marked RUSH, the deputy is required to make an attempt the next day. If marked RUSH #1, the deputy is called to the office to pick up the process and make an attempt immediately.
Click this link to view the fees associated with different processes: http://www.harriscountytx.gov/constablefees.aspx